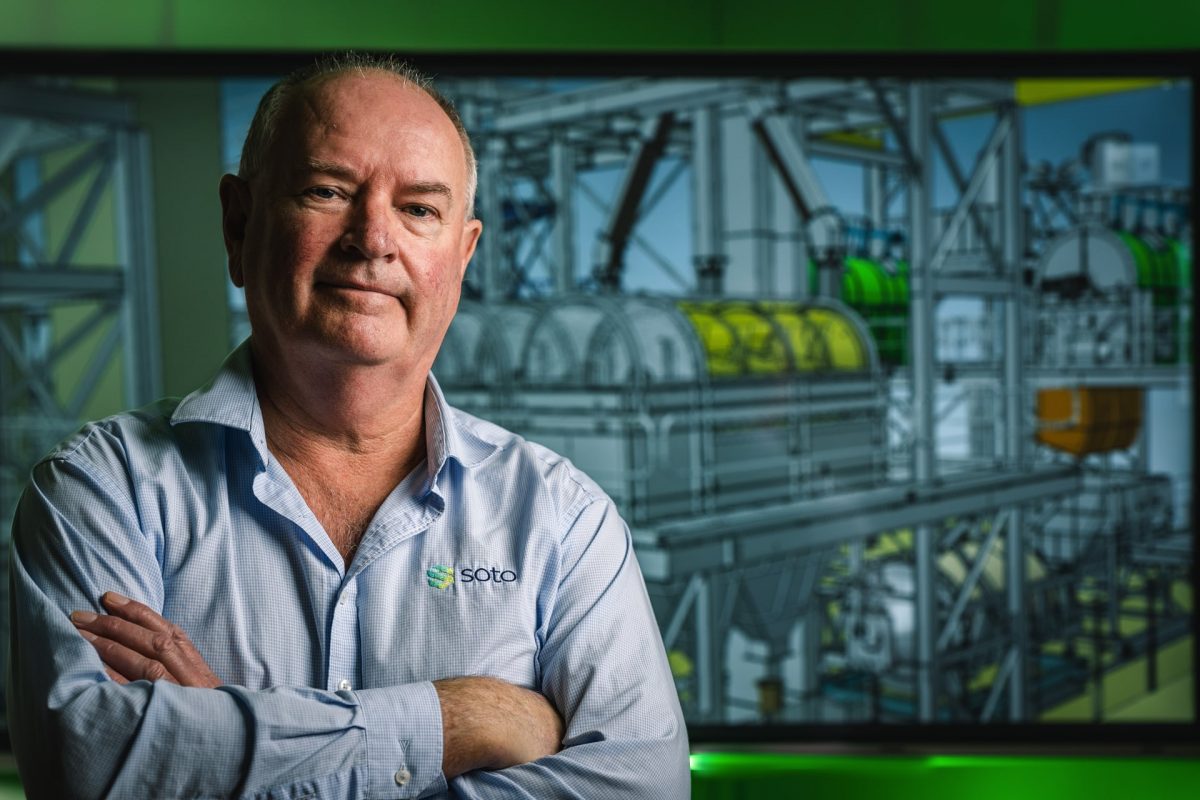 The $1 billion project to bring BlueScope's No-6 Blast furnace back online provides critical national infrastructure and opportunities for building sovereign capability.
Ten years is a long time in business. In August 2011, BlueScope announced a restructure of its Australian steelmaking operations, including the shutdown of its No-6 blast furnace and the loss of 1,000 jobs. The next few years would bring more pain and persistent whispers that No-5 blast furnace was also destined for history.
Fast-forward to 2020, and the world was waking up to a global pandemic. Seemingly overnight, supply chains have been cut, and businesses around the world are suffering the impacts of a global economy that has been disconnected. With heavy reliance on imported manufactured goods, Australia's isolation brings home a hard truth about the country's ability to go it alone. Steelmaking is at the heart of the story.
Supply chain vulnerability
While the steelmaking industry had survived the dark days of the mid-2010s and prices had rebounded, its existence suddenly had a new and powerful argument: Sovereign Capability. SOTO Consulting Engineers Chief Operating Office Jim Allan said the phrase "sovereign capability" became part of industry discussion more frequently as the pandemic unfolded.
"There were several global factors that came together, politically and economically, but the pandemic reinforced just how important and vulnerable our supply chains were. Everyone suddenly sees the interconnection between our domestic industrial and manufacturing skills, capabilities, and national defence. If we can't make things, we can't protect ourselves, and if we can't protect ourselves, we can't make things."
The news in February 2021 that BlueScope would bring No- 6 blast furnace back online was warmly welcomed. Without it, steelmaking could be finished as early as 2026, leaving no primary steelmaking capability on the east coast.
"Think of Australia without Port Kembla's blast furnace," Mr Allan said. "We would have to import slab steel to produce other rolled steel products for the domestic market. With the continuation of steelmaking, we have security of supply and the ability to support a growing defence manufacturing industry."
Steelmaking here to stay
BlueScope says its No- 5 furnace will reach the end of its life by 2030. While low-emissions steelmaking technologies are emerging, relining the No-6 blast furnace was considered the most feasible option. By early 2022 the company announced it was moving to the feasibility phase, with the complete project estimated to cost $1 billion.
The project will support up to 10,000 direct and indirect jobs, and Mr Allan says it is a critical time for big and small businesses throughout the supply chain to consider how they can be part of developing the skills and capabilities needed to support domestic heavy industry and manufacturing.
"There's a skills shortage in engineers, tradespeople, across all sectors, and there's an urgent role for local businesses to train the specialists of tomorrow. If we talk about this in terms of sovereign capability, it's on all our shoulders to develop the human resources that ensure our heavy manufacturing industry has a long and prosperous future, as well as supporting our ability, as a nation, to protect our interests."
Local skills and capabilities to the fore
A critical skill that has come to the fore is the ability to model entire projects, like the blast furnace reline in 3D to comprehensively understand the project before any on-site works happen. SOTO was an early adopter of 3D modelling, and mechanical designer Tony Stringer says the tools are a game-changer for large, complex projects.
"Modelling allows us to visualise every component, down to every nut and bolt, before fabrication and construction. When you have a complex environment, like a working plant, you can also identify the safest and most efficient ways to do particular jobs, like installing a piece of equipment in a limited shutdown timeframe."
Some models Mr Stringer has worked on have more than 50,000 pieces, with terabytes of data and thousands of hours going into drawing the model. In some cases, scans of in-situ objects can be overlaid on the model to check alignments, take measurements, or pick up on any surprises before they happen.
"Every engineering discipline and all the contractors work from the same model, and we're constantly refining it through different iterations with the client and other contractors. It's about fine-tuning the design within the model, and then there's a smooth workflow from design to the fabricators and the people doing the installation."
Mr Allan said SOTO's advanced analysis and modelling capability was uniquely positioned to support critical industry.
"Relationships take time to build and to demonstrate to big industries that we have the capabilities to support them. We've kept investing in training, growing, and proving capability to create a compelling proposition for industry and being part of the push for a thriving domestic manufacturing landscape."