For years now, the SOTO livery has become a familiar sight at sporting events and around the Illawarra, underscoring the firm's belief that building a strong company means supporting a strong community.
Frank Soto is a familiar name for anyone who's part of the Illawarra's cycling fraternity. The owner and founder of SOTO Consulting Engineers, Mr Soto's enthusiasm for cycling blossomed into financial support in 2005 when the company started sponsoring the Illawarra Cycle Club. The SOTO name soon became synonymous with the ICC's distinct orange and black uniforms.
The long-term partnership highlights SOTO management's belief that giving back to the community and supporting clubs and organisations not only enables those groups to thrive and build healthy communities, it also has a meaningful impact on the company's culture and values.
"SOTO derives no financial benefits directly or indirectly," Mr Soto says. "We are part of the community in which we live, and a culture that has a strong community focus makes for a stronger team. We are proud of our association with these community groups."
Strong clubs, strong communities
When businesses like SOTO, and many other like-minded organisations, support community groups, they play an essential role in strengthening and building the local community. Providing funding, volunteering their time, or simply lending their name to a cause builds goodwill for the company and encourages a sense of connection and shared purpose among the people living in that community.
Investing in community-based initiatives demonstrates a commitment to the shared values and needs of the people in the area. With continued collaboration between businesses and community organisations, stronger communities with a rich social fabric enrich personal and professional lives.
For SOTO, much of the focus of its community engagement has come through sport and, over the years, has grown to include education and rallying local businesses to create strong representation and a platform for ideas that drive the region's economic prosperity.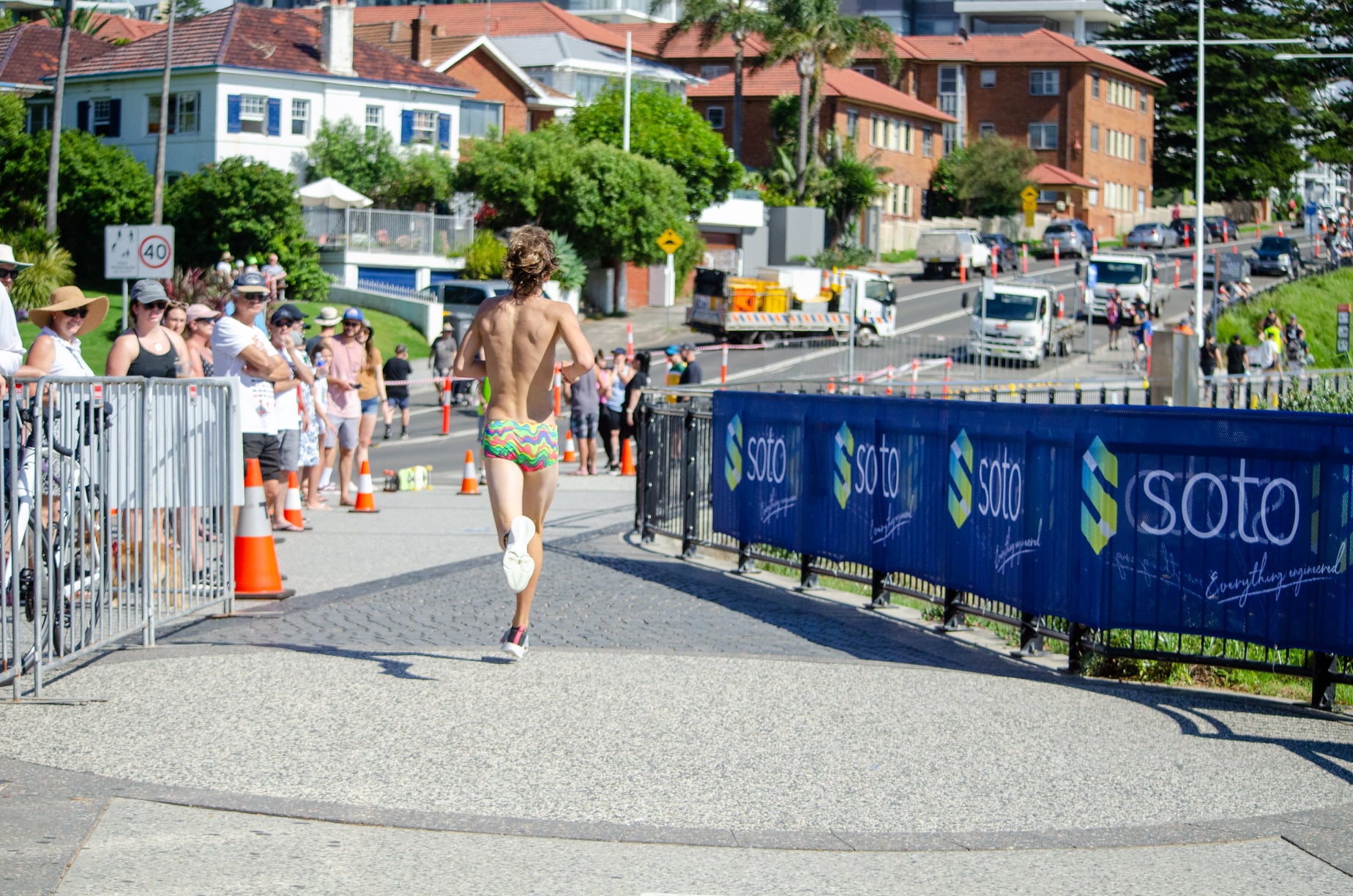 "You must live and encourage a healthy and active lifestyle to have healthy communities," Mr Soto says. "We encourage all SOTO team members to have community ties.
"For there to be community groups and organisations, they need to be nurtured and funded from the grassroots. Community groups are all run by volunteers who give up their time to support others. To survive and thrive, they need the support of all kinds: funds, resources, strong committees, clear leadership, and so on."

Frank Soto
SOTO's involvement with ICC has been a key factor in enabling the club to support the development of juniors on their journey to becoming athletes and eventually representing their city, state, and country. With sponsorship support, the club can provide the structure, coaches, and facilities that allow athletes to develop their skills.
"Illawarra Cycle Club is a sports club with a great heritage and legacy. Supporting it to ensure it thrived for decades to come was an easy decision to make," Mr Soto says.
In addition to ICC, which is a standard bearer for the committed approach SOTO brings to community engagement, the company has since and continues to support junior soccer in the Illawarra, the Illawarra Academy of Sport, Wollongong Aquathon Events, and high-profile local and regional triathlons.
Supporting economic opportunity
While active lifestyles and sports participation is clearly a SOTO passion, their leadership team has a clear eye on the region's economic future. SOTO is significant support of i3net, the Illawarra Innovative Industry Network. i3net was born out of the awareness that without a thriving and competitive industrial backbone, the Illawarra faced a bleak future.
The network is a platform to support business growth and development and promotes the region's industrial capability to local, national, and international markets.
"i3net has been a huge push for us and continues to be a big part of how we see Wollongong as a centre of manufacturing excellence," Mr Soto says. At the same time, SOTO supports future engineering talent with scholarships at the University of Wollongong and events such as the Summer Master Class, where students from disadvantaged backgrounds attend a summer session to get a taste of what a university education can offer.
With a keen eye for innovation and thinking outside the box, the company supports the Materials Australia student awards, where the latest advances in materials science are on display. As Mr Soto says, supporting future engineers is as important as supporting future athletes.
"The amazing work being done in our university in materials science blows my mind. We are lucky to have this kind of brain power here in Australia. We need to keep them here," Mr Soto says.
Come September, Wollongong will host the 2022 UCI Road World Championships, bringing the world's best cyclists to the region for the pinnacle event. The event is undoubtedly possible due to Wollongong's strong cycling heritage and culture, where thousands of cyclists of all manner regularly enjoy the scenic coastal roads, winding climbs up the Illawarra escarpment, and the countless downhill trails. A global event steeped in community support.
"The Illawarra Cycle Club has produced multiple world champions on the track and road and in mountain bike and triathlon – it is no wonder that we were taken seriously when Wollongong was suggested for the worlds."